Val Orselli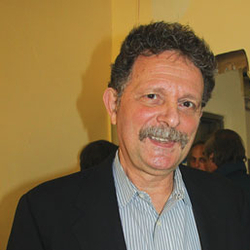 Project Director - Cooper Square Community Land Trust
Valerio (Val) Orselli is the Founding Member of Cooper Square Community Land Trust (CSCLT) and Cooper Square Mutual Housing Association (CSMHA). Former Executive Director of CSMHA (1997-2017).  Most recently worked with NYC HPD to secure a full Article XI tax abatement for three tax burdened HDFCs, with two slated to be conveyed to the CSCLT. As CSMHA Director, I coordinated the implementation of the CSMHA cooperative project.   Managed the 21 buildings during and after their renovation under a number of programs including SIP, DAMP/TIL Pilot, and the DAMP/MHA Programs (established at our request). Oversaw the rehabilitation of the 18 occupied and 3 vacant buildings. Secured retroactive full Article XI for the 21 CSMHA buildings. Secured approval from NYS AG's office for the scatter site cooperative plan, via a No Action letter.   As Executive Director of Cooper Square Committee (1981-1997), the parent organization of CSCLT and CSMHA, I was part of the Negotiating Team that secured the funding commitments from the City for the development of 1,050 mixed income housing units (75/25), anew community center and sufficient funding for the renovation of all the twenty-one MHA buildings at no cost to tenants.
As part of Seward Park Area Redevelopment Coalition (SPARC) and CB#3 Task Force, helped organize a successful community-wide effort and planning process for the redevelopment of the eight remaining sites on the Seward Park Urban Renewal Area (SPURA), resulting in a 50/50 deal (50% permanently affordable/ 50% market) totaling 1,000 DU's, plus 600,000SF of commercial space, with 50% community preference and a job training program. 
Working with Lower East Siders for Accountable Zoning and CB#3 helped implement a community-driven rezoning plan, covering some 120 blocks of the Lower East Side/ East Village that established height limits on buildings, contextual zoning, a ban on sliver buildings and inclusionary zoning on the wide avenues, helping to curb rampant speculative development, albeit not stopping it.