Brandon M. Weiss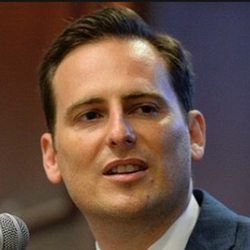 Associate Professor of Law at the University of Missouri at Kansas City
Brandon Weiss is an Associate Professor of Law at the University of Missouri at Kansas City. His research engages intersections between housing, economic mobility, and government intervention, with a particular focus on federal subsidized housing policy. Weiss currently serves as associate editor of the Journal of Affordable Housing and Community Development Law.
Weiss was previously a Visiting Assistant Professor at the UCLA School of Law. Prior to academia, he practiced law in Los Angeles as a Skadden Fellow at Public Counsel Law Center, working on the preservation of subsidized housing, and in transactional practice focused on the development and financing of affordable housing.
Weiss graduated from Harvard Law School, where he was awarded the Dean's Award for Community Leadership. Concurrently, he earned an M.P.P. at the Harvard Kennedy School of Government, with a focus on urban policy and housing finance. Weiss received his B.S. in Symbolic Systems (Cognitive Science) from Stanford University.